Six teams in the Major Leagues made a managerial change following the 2017 season, so let's take a look at which one has the best chance of winning the 2018 World Series.
The six teams that will enter the 2018 season with new skippers will be the Detroit Tigers, Philidelphia Phillies, New York Mets, New York Yankees, Boston Red Sox, and the Washington Nationals. Out of those six, five of them are new to managing and have never managed at the Major League level. This makes it all the more interesting to see how they perform.
Just four rookie managers have ever won a World Series in Major League History.  They are as follows:
Bucky Harris, 1924 Washington Senators
Eddie Dyer, 1946 Cardinals
Ralph Houk, 1961 Yankees
Bob Brenly, 2001 Arizona Diamondbacks
While it is very rare for a first-year manager to win the World Series, it is extremely likely to happen in 2018 with some of baseball's top teams making a managerial switch. So without further procrastination, here are the rankings of which new managers have the best chances (in my opinion) to win the 2018 World Series.
6. Ron Gardenhire, Tigers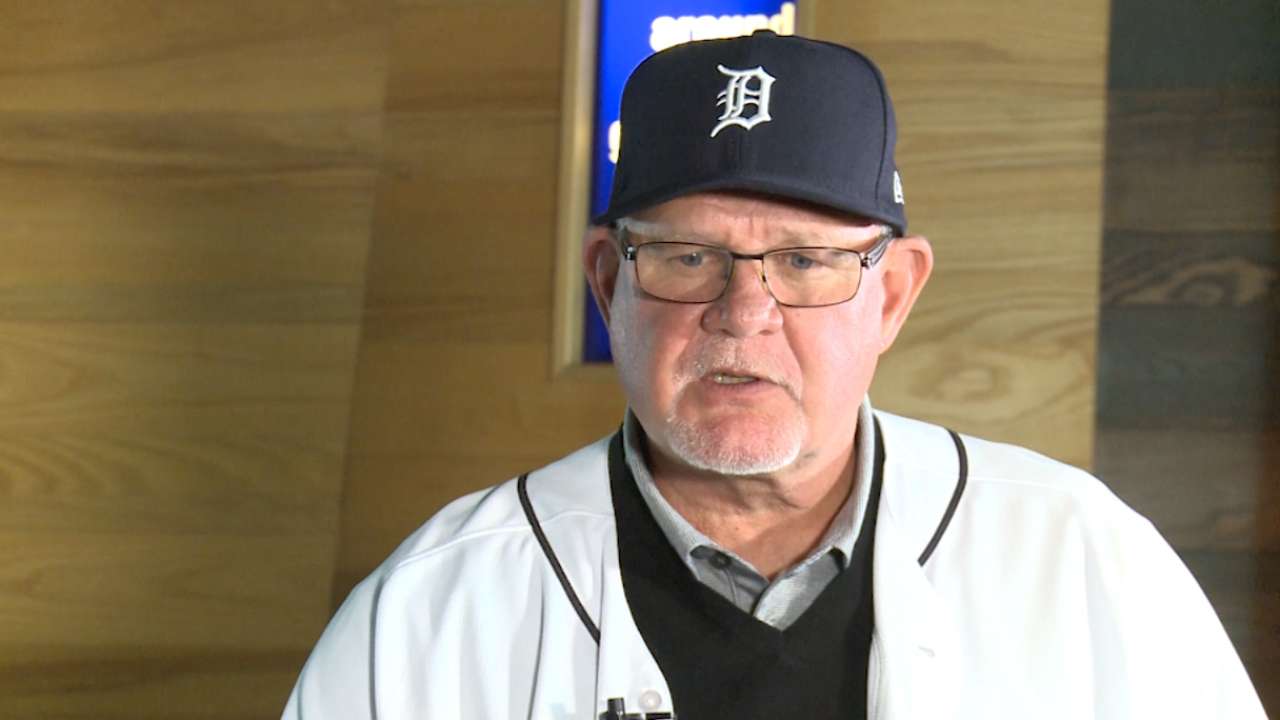 Replacing: Brad Ausmus
Despite being the only person on this list with prior managerial experience, Gardenhire is taking over one of the worst teams in the MLB.
The Detroit Tigers went 64-98 and tied the San Francisco Giants with the worst record in baseball in 2017. Their winning percentage of just .395 can be a result of many things, including their poor pitching rotation, sub-par defense, and weak offensive unit. Many of their best players from 2017 are either no longer in a Tigers uniform or are going to be on the wrong end of 30 in 2018. The Tigers' chances of winning the World Series (according to ESPN's Ben Fawkes) are 300-1. Ouch!
5. Gabe Kapler, Phillies 
Replacing: Pete Mackanin
The Philidelphia Phillies have not made the playoffs since 2011, and 2018 does not look like the year that they break their 6-year playoff drought.
The Phillies have a very young core that is currently on the back end of a rebuild, but considering the fact that the Phillies put together a 96-loss season in 2017, they are not in a good position to win and will likely be at the bottom of their division again. Even if by some miracle they happen to make the playoffs, their young core lacks postseason experience and would be serious underdogs to even advance one round.
4. Mickey Callaway, Mets
Replacing: Terry Collins
The New York Mets are coming off of an appalling season in 2017 and the outlook does not look bright for the Miracle Mets in 2018.
The Mets have a potent pitching rotation, and while it is one of the best in baseball, it is a very fragile one nonetheless and injuries are abundant. The Mets would have to have absolutely everything go perfectly for them in 2018 to even have the slightest chance at being a postseason contender. The Mets consistently have injury-riddled seasons and will likely have another in 2018. Even without injury, the Mets just plainly don't have enough firepower to be serious contenders in 2018.
Simply, there is no way that Callaway will win a World Series with the Mets in 2018 unless they stay healthy and their front office makes a great deal of improvement to their poor lineup.
3. Alex Cora, Red Sox
Replacing: John Ferrell
The Red Sox reigned supreme in the mighty AL East in 2017, and have a real shot at winning a title in 2018…if they find a way to match the Yankees' acquisition of Giancarlo Stanton.
Alex Cora will bring a winning mentality and World Series experience to the Sox after coaching for the 2017 World Champion Houston Astros. Using a lineup that relies on small-ball rather than a ton of home runs, the Red Sox lost to the Astros in the ALDS and will be out for blood in 2018.
The Sox will have one big obstacle in their way, the Yankees. The Yankees have added on to their already stacked lineup this offseason with the acquisition of Stanton and the Red Sox will need to find a power hitter to balance their lineup out. J.D. Martinez is the best Free Agent option for the Sox, and if they manage to acquire him, they will see their World Series odds jump.
2. Dave Martinez, Nationals
Replacing: Dusty Baker
After Dusty Baker was unable to take out the Cubs in the NLDS, the Nationals have brought in Dave Martinez with hopes that he could turn their luck around.
2018 will likely be the Nationals' last year with Bryce Harper and they will have a win at all costs mentality entering 2018. The Nationals organization will accept nothing short of a World Series ring in 2018 and there will be a great deal of pressure on Martinez's shoulders.
The Nationals have a star-studded pitching rotation along with an incredible offense that consists of Bryce Harper, Ryan Zimmerman, Daniel Murphy, Anthony Rendon, and Trea Turner, and will be the obvious favorites to win their weak division. The Nats have a great shot at a title and will be serious World Series contenders in 2018.
1. Aaron Boone, Yankees
Replacing: Joe Girardi
After the unexpected firing of manager Joe Girardi who took a Yankees ball-club that was supposed to be rebuilding and turned it into a legitimate World Series Contender, the Yankees decided to hire Aaron Boone to take over the stacked New York lineup in 2018.
Boone will take over one of the most promising lineups in baseball and has easily the best shot at a World Series victory in 2018 of the 6 new managers. The Yankees have acquired Giancarlo Stanton this offseason to accompany Aaron Judge and Gary Sanchez, and the Bronx Bombers have a pitching staff that general Managers would kill for. The evil empire is back in action and will be right up there with the Indians, Astros, and Dodgers as favorites to win the World Series.
The Yankees have extremely high expectations for Boone and anything less than a World Series appearance is a step in the wrong direction. Regardless of what side you are on, the Yankees will be a fun team to watch this season and may just bring home their 28th World Series trophy home in 2018.
---
It will be very interesting to see how well these managers do in 2018 and I will enjoy seeing how this all plays out. Will my ranking be correct? Will these teams over or underachieve? Only time will tell.
Now, I will go back to staring out my window and waiting for Spring as this incredibly slow offseason rolls along.